House Removals in Rickmansworth
Home - About Us - Our Removals Network
Rickmansworth

Move your home o business with WeCare Rickmansworth Moving Service ?
Rickmansworth Removals
The Rickmansworth House Removals, Office Removals, And Storage Are Made Convenient And Stress-Free
Get A Quote
Your Reliable House Removals Service in Rickmansworth
If you want to start a new chapter in life by relocating to a different place, the lovely southwest Hertfordshire town of Rickmansworth may be on the top of your considerations. Nestled only 17 miles away from central London, Rickmansworth is famed for its well-developed transport system, good education, and the abundance of green space, all of which create a relaxed, village-style vibe, while also offering a pretty high standard of living.
Rickmansworth is best known for its three rivers: Colne, Chess, and Gade. These helped to create a thriving watercress trading economy in the town, which, in turn, encouraged an overall favorable business climate. So, it is hardly surprising that Rickmansworth has earned a reputation as one of the country's most desirable places for living, building a career, and just enjoying the frolics of life.
Tried-and-True Rickmansworth Moving Company
Whether you are planning to relocate your possessions or entire office to Rickmansworth, such a big project may bring a lot of stress and chaos to your daily life. You need assistance from professional and reputable WeCare Rickmansworth movers to take the sting out of the process and turn a toilsome activity into a smooth and stress-free experience. WeCare Removals is a well-established, licensed moving company in Rickmansworth that is able and eager to tackle any of your relocation projects.
We handle all sorts of removals for both individual and corporate clients. No matter you are moving to the next neighborhood or traveling hundreds of miles to get to a new home, WeCare Removals is a full-service moving company in Rickmansworth you can safely rely on.
After completing the estimation, our qualified Rickmansworth movers will provide you with a moving quote, specifying the length and cost of your project. We guarantee to work strictly within the budget and schedule indicated in your contract, without a single deviation from it.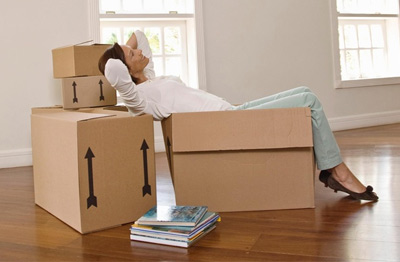 Full-Service Removals Company in Rickmansworth
If you choose our moving company, you choose your Rickmansworth relocation to go smoothly and efficiently. As a full-service house removals company in Rickmansworth, we manage your moving project from start to end. We at WeCare Removals perform all necessary disassembles and thoroughly pack your items in the special packing materials to ensure your stuff safely withstands the trial of transportation. Your goods will be securely fixed in the truck body with special handling fixtures to ensure total immobility during the journey.
Our fleet consists of modern and fully-equipped trucks of different capacities to transport goods of various sizes and weights.
Our house removals company in Rickmansworth offers a full array of relocation services that include:
Packing. No matter you are moving a single piece of furniture or your entire household, we have the right packing solution for all your Rickmansworth relocation needs.
Insurance. Relocation to Rickmansworth is a great, yet challenging journey. But none of your items will be exposed to risk because we offer insurance to cover the value of your commodities.
Intermediate storage. If you do not need to immediately take your goods to a new place, take advantage of our warehouses for intermediate storage. Our intermediate storage facilities are well-secured and offer great conditions to keep your boxes healthy.
Residential and corporate removals. Whether you are moving your household or business, we address all types of relocation projects in Rickmansworth.
Local and long-distance removals. No matter you are moving around the Rickmansworth town, moving to Watford , to the opposite part of the country, or to a different land the EU, our well-trained movers are here to help. Thanks to our large fleet of modern, fully-equipped trucks with varying capacities, we can transport extremely different goods.
Once the relocation is over and your belongings are unloaded, we will help you organize at a new spot, taking care of unpacking, unwrapping, and assembling jobs. So you will start a new stage of life without wasting precious time and energy on bringing things to rights.
Book a local Removals Company you can trust. Get a quote