Packing Services
Home - Services - Packing Services
Removal company packing services
For us it is not just moving items or houses, it is more, we deal with people and moving their home.
We try to take along the house its harmony and mood, so that the process of moving house is just another family adventure.
With us you can afford to forget about the moving stress. Our duty is to free your hands, that is why we propose
all-inclusive, stress-free, professional UK and London packing and removal services.
No matter if moving office or moving house, our team provides optimal packing and relocation solutions for both London and the whole UK territory.
Our packing and removal equipment is real-time tested, ensuring your property's safety. Our packing experts have found out the best working formula for your home moving preparation: appropriate reliable packing and wrapping material (wardrobe boxes, removal boxes, tape, paper, shrink wrap, bubble wrap, sofa and mattress covers etc) combined with individual packing options. Therefore all your goods will reach the final destination safe and sound due to the good management of the packing stage of the removal process.
Whether you require a basic removals packing solution or a complete home moving packing service, we offer a variety of appropriate options.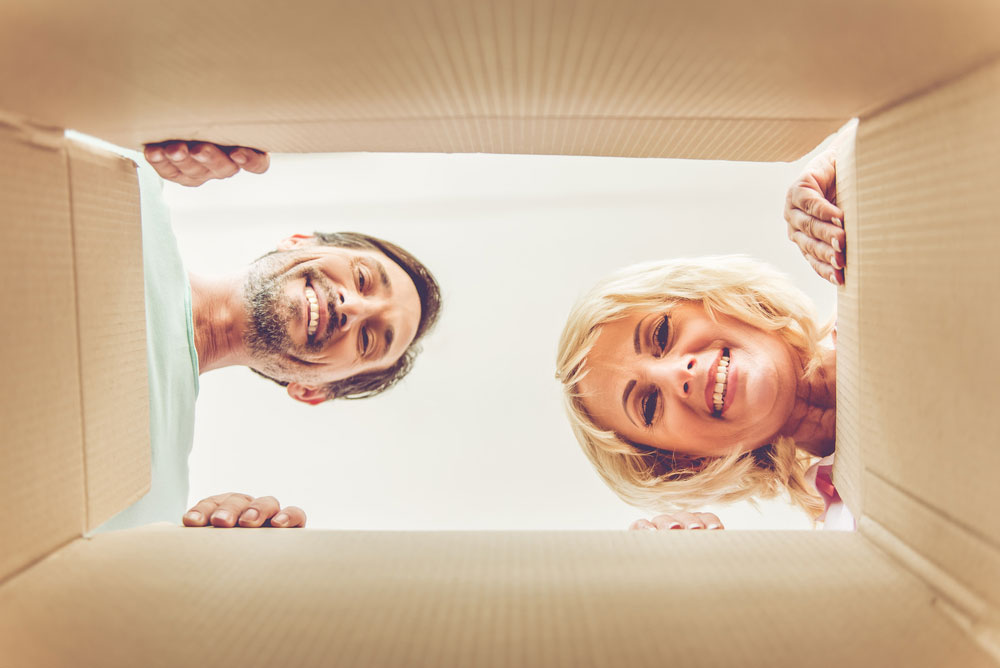 PREPARING FOR YOUR MOVE
Do not underestimate the importance of an appropriate packing when moving.
If some take the packaging as a challenging task, for our personnel it is a piece of cake, we know what, how and when. Regardless the pack amount, our staff will show full responsibility, attention and effectiveness towards your requirements and belongings, they will get your stuff wrapped-up, packed, prepared for the removal van, they will load it in a space-strategic way, so that the packs fit in and you avoid any extra fares.
For any special object in your house- a special packing solution. Extra fragile or delicate surface, antique or art objects, big or small, we have it all covered. We possess a full packing service that gives you an insurance cover. The last but not the least important fact is that you will be charged not per item but per box, and our professional packers are ready to create for you special shapes of packages, double wrapping and blanket coverings, delicate and long-lasting packs for your delicate stuff. Even if you choose a DIY packing solution, we are there for you with a various types of packing materials - You can purchase them in advance at a reduced rate ➔ Boxes & Supplies.
HANGING CLOTHES
In case you require wardrobe boxes for hanging clothes or storing hanging garments we can arrange them for you. It is an additional cost service so notify us in advance and the packers will make sure to prepare them for you.
We believe that our competitive price policy, professional packing services and practical materials will be your best choice.
For any help with your packing needs or to purchase packing materials, call us on 0800 368 7707 (Toll Free)
Or to get a house moving quote just click the GET A FREE QUOTE.
Whenever you decide to pack, store or just to move to a new start, WeCare Removals will lead the way.
Happy Customers Whom We've Helped to Move
Great experience. Would have like to be notified a little earlier about the arrival time but other than that brilliant.
I would highly recommend hiring WeCare Removals' services. I have been really laid back in giving the team this feedback after almost 1 year the job was done:) As a thank you gesture I am happy I had a pack of beer to give them :) Thanks a lot.
Utterly professioanal, the young men came exactly when they said they would, moved everything as we agreed, and everything else we askec of them. Excellent work.
Professional movers, very helpful and took great care with my belongings. Would highly recommend
Very easy, booked late and the guys accommodated me. No issues at all very easy, friendly chaps. Excellent house moving service, would highly recommend!
Lovely guys! You made my move very smooth!
The guys phoned ahead of arrival to let me know when they would be there. They worked incredibly hard for 6 hours with no real breaks and were very careful with our furniture.
The perfect move from two of the nicest guys ever. Professional precise and very very quick. No losses, no breakages and no hassle. Look nowhere else. These are the people to choose for your move.
Two friendly chaps who were very quick and professional. Made our move day about as stress free as it could be!