Man And Van
Home - Services - Man And Van
CHOOSE THE RIGHT MAN AND VAN
Hire Man and Van services for your move or for any kind of deliveries, you are investing in your goods transportation safety. We have the experience, competitive pricing, and all transport requirements - all in one package.
We are operating all around the UK offering our expert man and van services so we can get you moving as soon as you like.
We appreciate your trust and realize the importance of a fast and smooth move or delivery, that is why we delegate for each job a coordinator that will take into consideration all the specifics and will take care of things that you shouldn't bother.
As a bonus, you can have the basic compensation of £50k insurance. It comes without saying that you're having the best job coordinator and proper hands with all the necessary equipment/tools that will solve almost anything in no time and will take care about your goods being safely delivered.
And....YES, We Do Care!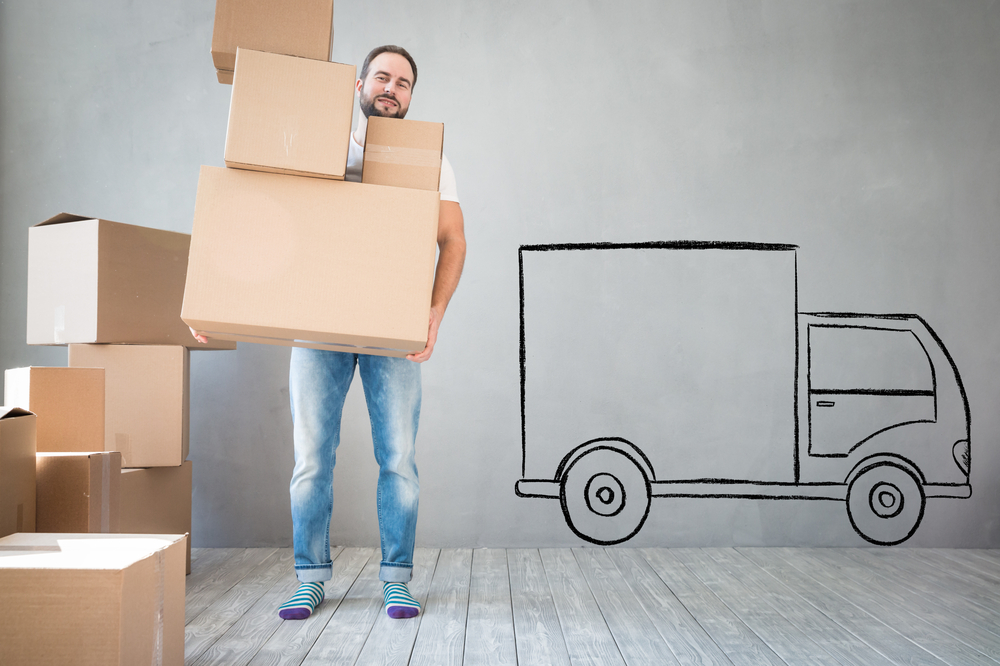 THE BENEFITS THAT COME ALONG WITH OUR HIGHLY-TRAINED MAN AND VAN EXPERT :
Compensation Cover
£50k loss or damage cover.
Free cancellation
Up to 7 days before moving - cancel the order free of charge.
Transparency
The price you get includes already all the fees, petrol and VAT.
Clean Reputation
Happy clients are our image – 9000+ great jobs and satisfied families.
MAN AND VAN ACROSS THE EUROPE
WeCare's man and van services are there for you even if you have a delivery or you move outside the country. Europe? name the corner, we'll be there providing just the same qualitative and time-sparing guidelines.
Moving in or out of the main island will be as effortless as possible with our international services.
We have more options than you know and our man and van professionals are glad to be challenged with any impossible transport operations, so be our guest and contact us today for a free of charge quote regarding moving across Europe.
MAN AND VAN PRICES
At WeCare Removals, we have a different pricing policy: unlike most of Man and VAN companies practice. Our prices are down-to-earth and reasonably calculated for any distance and load, because we are good at what we are doing.
TIP: Do it on weekdays, avoid weekend as they are the most crowded and the moving might be less pleasant.
MAKE UP YOUR MIND ON INSTANT MAN AND VAN BOOKING
We Care about your time so we would react as fast as we can to give you clear and specific answers regardless of your enquiries: goods transportation, house moves, office relocations, distance and route, prices or even a 2 men and van services.
Automatically you get the professionals' expertise in all sorts of deliveries, item packing and unpacking, furniture disassembly and technical assistance with all tools included, so you don't have to worry about any narrow spaces or fragile goods that need special care.
We have it all covered. Get instant for man and van quotes by calling our office on 0800 368 7707 (Toll-Free) or by pressing the BOOK NOW button below.
Whenever you decide to pack, store or just to move to a new start, WeCare Removals will lead the way.
Happy Customers Whom We've Helped to Move
Excellent house removal service from 1st quote, through to final delivery. Quick, clear, concise, communicated when they said they would & on time. I would use again and recommend to friends.
S Hardy.
Two friendly chaps who were very quick and professional. Made our move day about as stress free as it could be!
They worked quickly and professionally and managed to move everything without any damage in lightning speed. Nothing was too much trouble for them, and they worked with good humour and positive attitudes, in fact I have already recommended to a friend!
Turned up on time and were careful and help fully. Would definitely use them again
Great service, great communication from the start and really helpful and job was done without any drama and a pleasant experience. I highly recommend them and worth paying any extra.
Superb, Could not fault the guys on the day. They were so efficient and friendly. I would highly recommend.
The WeCare team were excellent from start to finish - they managed the transition seamlessly, taking extra care of all furniture & never impacting the finish on floors or walls. (essential when you've freshly painted!). We hadn't had time to pack everything into boxes, but they happily moved bags & multiple smaller items, even when they weren't boxed up. I would recommend to anyone looking for a stress-free move - the best money we've ever spent for peace of mind!
I should say that we were, on the whole, very impressed with the guys who did the move. They were very helpful and did a good job packing and moving our things and didn't complain about the new house which was very tall. Please pass our thanks on to them.
They offered a great house removal costs.
.Sue
Great work, quick and efficient loading and unloading taking great care of all our belongings. Highly recommend! Thanks
Thanks so much to the Moldovan lads at We Care. Excellent, friendly, efficient service.