Packing service

Storage

Removals
What address are you moving from?
When is your likely moving date?
What type of property are you moving from ?
What floor are you moving from?
What floor are you moving to?
I'm a returning customer ?
How did you hear about us ?
next
Calculate the volume
Search for an item ->

2 Seater Sofa

3 Seater Sofa

4 Seater Sofa

Corner Sofa

Armchair

Large Display Cabinet

Display Cabinet

Corner Display

Sideboard

Large Bookcase

Small Bookcase

TV Stand

Table

End Table

Foot Stool

Upright Piano

Grand Piano

TV Plazma

Stereo System

CD Rack

Grandfather Clock

Chandelier

Stand/Floor Lamp

Mirror

Rug

Picture

Book/CD/DVD Box

Small Box

Large Box

Coffee Table

China/ Display Cabinet

Dining Table (4 chairs)

Dining Table (8 chairs)

Dining Chairs

Large Sideboard

Small Sideboard

Picture

Mirror

Rug

Small Box

China Box

Large Box

Breakfast Table

Breakfast Chair

High Chair

Bench

Bin

Fridge/Freezer

Undercounter Fridge

Freezer

American Fridge

Cooker

Diswasher

Microwave

Washing Machine

Tumble Dryer

Coffee Machine

Wine Box

Wine Rack Medium

Small Box

Dish Box

Medium Box
Single Bed

Double Bed

Kingsize Bed

Super Kingsize Bed

Ottoman

Futon
Bunk Bed

Single Wardrobe

Double Wardrobe

Triple Wardrobe

Med Chest of Drawers

Large Chest of Drawers

Dressing Table

Tall Boy

Dresser

Bedside Table

Bookcase

Rocking Chair

Footstool

TV Plazma

Bedside Lamp

Mirror

Rug

Picture

Bathroom Cabinet

Laundry Basket

Small Box

Medium Box

Large Box

Wardrobe Box

Cot/ Childs Bed

Chest

Toy Chest

Baby Changing Table

Small Wardrobe

Playpen

Child's Table

Child's Chair

Doll's House

Rug

Desk

Pedestal

Office Chair

Filing Cabinet 3 Drawers

Small Bookcase

Medium Bookcase
Metal Steel Cabinet

PC

Printer/Photocopier

Shredder

Small Box

Archive Box

BBQ

Garden Hose

Lawn Mower

Picnic Bench

Garden Table 4-6 Seats

Garden Chair

Garden Parasol

Ladder

Wheelbarrow

Trampoline

Outdoor Child's Slide

Outdoor Child's Swing

Outdoor Child's House

Garden Trimmer

Bird Bath

Garden Statue

Garden Tools

Medium Box

Bicycle

Coat Stand

Folding Chair

Step Ladder

Ironing Board

Vacuum

Shoe Rack

Guitar

Electric Piano

Kids Bicycle

Pushchair/ Buggy

Sewing Machine
Trademill

Exercise Bike

Sports Equipment

Rowing Machine

Band Saw

Work Bench

Tool Box

Plastic 3 Drawer Unit

Plastic Container

Suitcase

Bag

Plants/ Pots

International Removals
Home - Services - International Removals
MOVING abroad, TO EUROPE?
Moving house is a breath taking experience that takes tremendous courage and lots of preparation and when talking about moving abroad, it's the most risk-taking adventure that not all can handle.
With or without a second thought we are sure you are looking for a fresh start so let us be your back-up plan, a push-up pillar to make it a memorable international removal and a pleasant one.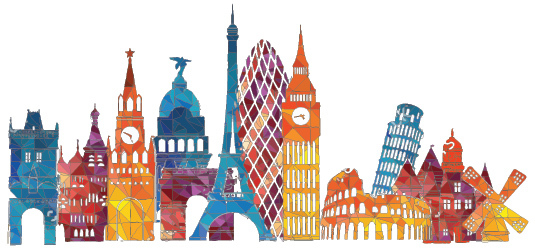 LOOKING FOR EUROPEAN REMOVALS COMPANY ?
Are you relocating abroad for pleasure or for work ? Be sure that moving abroad is an exciting time. It seems that packing and closing all the local deals is not enough, moving your stuff hundreds of miles to foreign country can be a daunting task, that is way WeCare Removals company comes with your international removals guides and a precise coordination of international moving strategy that will give you a certain filling of reliability.
No matter what your moving abroad motives are, business dislocation, summer vacation, family reunion or just a getaway from the big city life, WeCare Removals company is there to arrange all the stuff you need so you can enjoy your international relocation at full. We maintain and develop business relationship with other international relocation companies that collaborate with us from abroad to give you the comfort and impression that your house or business is right behind you.
At WeCare, International removal is a serious thing and we are very scrupulous when it comes to arranging your best experience. When it gets to lugging all your goods to another country, we are aware of the long-distance hazards, and first of all we make sure that packing and sealing process is properly done and prepared for loading into our VAN or TRUCK.
Either you choose to travel with your luggage or coming separately, our company will appoint a Moving Manager that will be there for a non-stop surveillance to ensure your belonging's safety as depending on the destination country.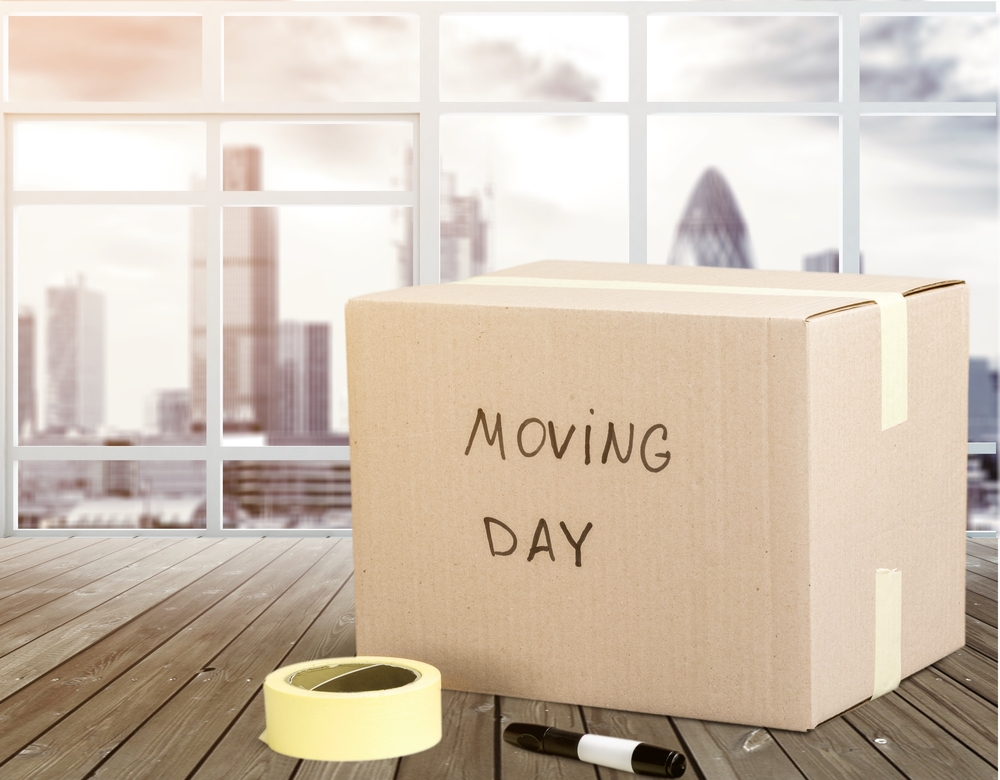 INTERNATIONAL PACKING SERVICE
Along the way to moving abroad, you need to get expert international packing service.
No matter how many items you have or how fragile they are our international packing experts will guide you and propose options for each one of them so you can be in control and sure that moving abroad is like going for a roller coaster- unbelievable and funny. Please check our packing service page.
TRUSTED INTERNATIONAL REMOVALS PARTNER
International relocation services provided by WeCare Removals company is supported and monitored by moving experts and other international removals partners ,to provide an efficient moving service and an outstanding assistance for all our customers - with us you can keep the trills for the travelling but be calm about your "backpack "as we aim to guarantee a professional international moving service so that you won't feel the difference in comfort and just enjoy the new sights.
WeCare Removals company will take care of all the miscellaneous things that come along moving from one border to another.
SAVE MONEY WHEN RELOCATING ABROAD - Foreign Money Exchange.
At WeCare Removals we keep track of local, national and international removals system operations, routes and even currency difference.
The money transfer or exchange can get you confused and somewhere stick, and we don't want that to happen.
There are a number of different ways to transfer money overseas but we recommend using Currencies Direct, that will provide you with any international bank currency ratio and even beat the bank exchange rate. It is simple and efficient and what is more it is official and you can have a direct transfer through a phone call with the bank representative using your debit or credit card, no need for payment transfer data via post or long hour confirmation, just make sure to secure your online data to avoid any false bank transfer method.
As you see moving abroad may be a lot more complicated without knowing how to handle the process, so take the phone and call us on 0800 368 7707 or click the BOOK NOW button below and save you a lot of hassle.
Whenever you decide to pack, store or just to move to a new start, WeCare Removals will lead the way.
Happy Customers Whom We've Helped to Move
swift and professional crew, able to organise my move on very short notice - I would definitely book them again!
What fantastic guys. You'd be crazy not to pick them. They were such hard workers. Moved everything swiftly but carefully! They were lovely to me, putting ever item where I had asked and incredibly polite! Most of all I felt like they were really taking care of my belongings. One word for you, fantastic!
The job was done efficiently and the men were professional, polite and accommodating of our changing requirements. Highly recommended!
Good communication. Friendly, polite and efficient movers. Would use again.
Best service ever from removal guys....2nd floor flat with no lift to a house - totally excellent from placing the booking till the guys left - would recommend this company to anyone. Lads deserve a medal for what they did for me....fantastic job!
Fantastic service - very friendly, flexible, incredibly careful with my new floor and walls - not a single mark or scratch in sight! Would really recommend. Thank you!
Great company! Really impressed with their services. We booked them last minute as another company let us down. Their communication was on point and the two guys who helped us move were really friendly and professional. Would definitely use them again.
WeCare Removals provided the best service for my house move, from my first contact till the drop of. I was informed exactly what was going to be the procedure. the driver phoned to let me know he was an hour away, then again apologised because of traffic. the guys were very polite, proffessional and remarkable. They handled everything carefully and very patient getting the items from the basement. My family and friends were highly impressed by the hard work the guys did. I will recommend WeCare Removals to all.
Great service, the two men were very accommodation with the move. Really helpful, would highly recommended this service.
Outstanding service. Due to unforeseen circumstances I was forced to change the pickup time twice at the last minute, and each time Louis was incredibly accommodating. The movers were extremely efficient and professional, not to mention very tolerant of my two noisy cats (we rode in the cab with them to my new home). Price was also very reasonable. Highly recommended!