Packing service

Storage

Removals
What address are you moving from?
When is your likely moving date?
What type of property are you moving from ?
What floor are you moving from?
What floor are you moving to?
I'm a returning customer ?
How did you hear about us ?
next
Calculate the volume
Search for an item ->

2 Seater Sofa

3 Seater Sofa

4 Seater Sofa

Corner Sofa

Armchair

Large Display Cabinet

Display Cabinet

Corner Display

Sideboard

Large Bookcase

Small Bookcase

TV Stand

Table

End Table

Foot Stool

Upright Piano

Grand Piano

TV Plazma

Stereo System

CD Rack

Grandfather Clock

Chandelier

Stand/Floor Lamp

Mirror

Rug

Picture

Book/CD/DVD Box

Small Box

Large Box

Coffee Table

China/ Display Cabinet

Dining Table (4 chairs)

Dining Table (8 chairs)

Dining Chairs

Large Sideboard

Small Sideboard

Picture

Mirror

Rug

Small Box

China Box

Large Box

Breakfast Table

Breakfast Chair

High Chair

Bench

Bin

Fridge/Freezer

Undercounter Fridge

Freezer

American Fridge

Cooker

Diswasher

Microwave

Washing Machine

Tumble Dryer

Coffee Machine

Wine Box

Wine Rack Medium

Small Box

Dish Box

Medium Box
Single Bed

Double Bed

Kingsize Bed

Super Kingsize Bed

Ottoman

Futon
Bunk Bed

Single Wardrobe

Double Wardrobe

Triple Wardrobe

Med Chest of Drawers

Large Chest of Drawers

Dressing Table

Tall Boy

Dresser

Bedside Table

Bookcase

Rocking Chair

Footstool

TV Plazma

Bedside Lamp

Mirror

Rug

Picture

Bathroom Cabinet

Laundry Basket

Small Box

Medium Box

Large Box

Wardrobe Box

Cot/ Childs Bed

Chest

Toy Chest

Baby Changing Table

Small Wardrobe

Playpen

Child's Table

Child's Chair

Doll's House

Rug

Desk

Pedestal

Office Chair

Filing Cabinet 3 Drawers

Small Bookcase

Medium Bookcase
Metal Steel Cabinet

PC

Printer/Photocopier

Shredder

Small Box

Archive Box

BBQ

Garden Hose

Lawn Mower

Picnic Bench

Garden Table 4-6 Seats

Garden Chair

Garden Parasol

Ladder

Wheelbarrow

Trampoline

Outdoor Child's Slide

Outdoor Child's Swing

Outdoor Child's House

Garden Trimmer

Bird Bath

Garden Statue

Garden Tools

Medium Box

Bicycle

Coat Stand

Folding Chair

Step Ladder

Ironing Board

Vacuum

Shoe Rack

Guitar

Electric Piano

Kids Bicycle

Pushchair/ Buggy

Sewing Machine
Trademill

Exercise Bike

Sports Equipment

Rowing Machine

Band Saw

Work Bench

Tool Box

Plastic 3 Drawer Unit

Plastic Container

Suitcase

Bag

Plants/ Pots

House Removals
Home - Services - House Removals
Professional House Relocation Service
Moving house is neither easy decision to take nor an easy task to do. It says it is notorious as one of the most stressful experience you can go through.
It is essential to plan in advance all the steps before moving. Once the decision is taken-act!
We at WeCare Removals offer a wide range of additional services to help you with your house moving process : Packing materials, packing service, furniture disassembly and reassembly and short-term or long-term storage solutions.
When filling our Get A Quote Form, please include all extra services that you require and we'll include them in your final removal quote.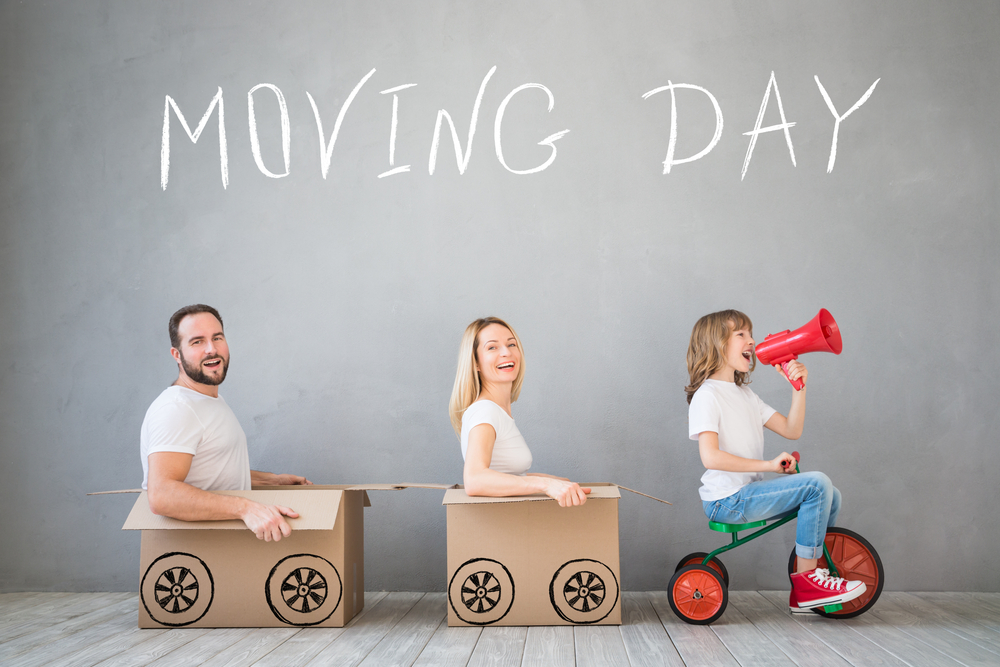 WHY HIRE A PROFESSIONAL REMOVAL COMPANY?
Still having second thoughts about accepting an amateur' service rather than hiring a professional removal company? Just keep in mind that cheap services are less likely to be qualitative.
You've probably heard or seen the famous quote around before – "If you think its expensive to hire a professional to do a job, wait until you hire an amateur!"
At the WeCare Removals we have considered all the expenses along the way, by hiring an expert in domain you are not only freeing your mind but also ensure your goods, money and time from any unpredictable situations
Here are some benefits you get by hiring a professional house relocation company:
packing and unpacking service

packing materials (

from tape, bubble wrap, wraping paper, moving blankets to different size-boxes

)

packing technique (color labeling)

dismantling and assembling furniture items

long-distance and storage options

route and itinerary back-plans

24/7 availability and open disclosure of all the previous experiences tips and hacks
EXPERT IN HOUSE RELOCATIONS
With all our house removal services you can assure each step of the way. The company works with in the local area and also around the country with more than 30 warehouses around the UK located in the big cities for having available storing place for your goods.
The qualified personnel is trained and well equipped not mentioning the life-experience and solutions that they can provide, is always ready to be part of your house move in any moment when you solicit their assistance.
Our team cares not only about your items' safe removal but also of your special requirements as we realize that you put your trust in us and our mission is to "BRING YOUR HOUSE HOME".
AFFORDABLE HOUSE REMOVAL SERVICES
Our house moving services imply a vast range of expertise beginning with an eye inquiry of the amount items, boxes and packaging materials you need till the route and time of keeping your belongings till the whole house work is ready to move in. You can complete our online form, and it will solve a lot of troubles.
If you are more than curious to know how it works you can simply check our removal services reviews and also take a look at our House Moving Checklist.No matter what service you have in mind to book with us, be sure that in case of any unpredictable situations your items are insured.
One of the most critical issue when house moving is suiting all up in such a way that the items reach the new destination undamaged, and packing and unpacking stage can be a total mess when you have no plan, so let professionals do their job. Our removers have specific instructions to follow, arranging, choosing the necessary packages, sealing them, carrying and safely transporting them, storing them for any solicited period of time and also providing the necessary approach when there are highly delicate or antique fashioned items that need to be moved.
Our moving co-ordinators are there to answer any of your questions before you start moving so can make a decision on what services you want to solicit and also as you go throughout all the stages.
Our house relocation team of experts will draw the whole picture of the removal stages and possible situations and also what solutions WeCare Removals can offer you.
When you are done with this step, we will discuss all other important details like packing service and furniture dismantling service so we can continue successfully the removal.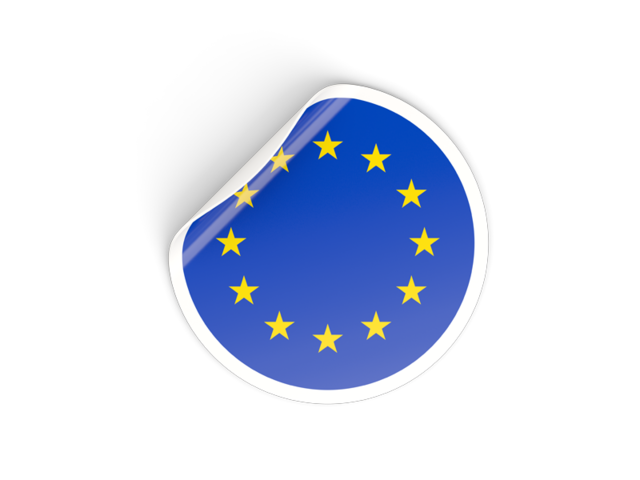 HOUSE MOVES ACROSS EUROPE
WeCare's home removal services span the entire continent. If you're looking to move abroad and searching for affordable prices, don't hesitate to contact us for a house moving quote.
Our experienced international house removals co-ordinators are more than happy to help you with any kind of services: packing, furniture dismantling and moving.
Competitive price and profesionalism is guaranteed.
If you want a trusted and experienced house relocation expert, then it's time to get in contact with us and to book your forthcoming house move. Call our office on 0800 368 7707 or click the BOOK NOW button below.
Whenever you decide to pack, store or just to move to a new start, WeCare Removals will lead the way.
Happy Customers Whom We've Helped to Move
Great, quick, helpfully, with no damages. Perfect removal. Many thanks!!!
They worked quickly and professionally and managed to move everything without any damage in lightning speed. Nothing was too much trouble for them, and they worked with good humour and positive attitudes, in fact I have already recommended to a friend!
I was extremely pleased I picked this removal company. Louis and his colleague were very helpful and polite and took real good care of our items. It was a very hot day and they worked flat out without any breaks. I would definitely recommend them.
The workers arrived on time and did the move quickly. They were friendly and eficient.
Very good communication throughout. Polite, speedy, careful, considerate. 100 percent satisfied. Would definitely use again.
Completely painless move, the guys were on time, packed everything very professionally and were very patient even when we had to wait a long time for paperwork at the storage. Highly recommend.
Hi. Just like to say thank you and say I would recommend you to other people. I dealt with Natalie on the phone to arrange my removal from Station Road on Saturday 3 March and the guys that did the removal and I can say that everyone involved were really good at there job.I will use you again when I move in 6 months. Well done and best regards to you all. Ken Roper.
Booked for a one bed flat move at quite short notice. Really reasonably price and definitely worth every penny! The guys who came worked extremely hard, were extremely professional and efficient. Would definitely recommend!
Guys were FANTASTIC. Charming, efficient, careful, no one thing broken, perfect! THANK YOU! FIVE STARS all the way.
Good communication. Friendly, polite and efficient movers. Would use again.